MITCHELL CHADROW IS AN ATTORNEY, ENTREPRENEUR, HOST LISTENUP SHOW PODCAST, AND ADVISOR TO STARTUPS SMARTER 
HOW MITCHELLCHADROW.COM WORKS
MitchellChadrow.com offers advise, help and solutions to startups, entrepreneurs, and business owners.  We provide entrepreneurial success stories and smarter resources so that you can balance business, family and life. 
signup
Subscribe to our Newsletter.
listenup
Listen to the podcast show.
resources
free tools to startup.
LET ME HELP YOU START AND GROW A SMARTER ON-LINE BUSINESS 
Hi, I'm Mitchell Chadrow! I'm here to show you how to grow your startups smarter, execute your business goals that work well for you. I overcame adversity at an early age by finding my own path and true passion. Through a journey to success in business, my greatest joys are spending time with my family and friends.  I am here to inspire, motivate, educate and share success stories . . .   Click here.
i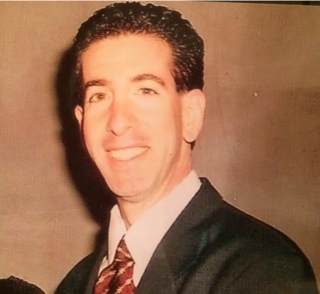 GROW YOUR STARTUPS SMARTER!
Join the email list
LISTENUP INTERVIEWS 50+
Every month I interview several new startups, entrepreneurs about their business and personal story and how they build their business, to live the life they want and create a family legacy so that you to can grow your business smarter and more efficient.
What are the startup tools & resources, to solve the complex matters of business, family, and life? It's a question that I and other members of the trusted community here have also asked.
Get weekly smarter tips to grow your business where I provide advice, education, and training.  Signup today and take your entrepreneurial spirit and business to the next level.
"Success - Doing what you want, with whom you want, how you want, when you want all while balancing business, family and life"
- Mitchell Chadrow
Listenup Show I Mitchell Chadrow talks with startups, entrepreneurs, business owners and others on building startups smarter several times a month!
Why Listenup? Whether you're a student, recent graduate, startup entrepreneur, career professional, an employee in transition or a successful business owner, or recent retiree, I want to help people just like you. I interview successful professionals, business leaders, entrepreneurs and find out the resources, tools, tactics, that they use to execute and implement their own personal and business goals. The guest's personal stories provide a roadmap of actionable
and executable steps and a wealth of wisdom to help you achieve your own business, family, and life goals and dreams. These stories also provide solutions, practical advice, and tips for everyday problems and issues.Startup now at mitchellchadrow.com