YOUR FAMILY! The Smarter Way to Success
Learn habits that empower you to earn on your own terms as a startup business entrepreneur with Mitchell Chadrow
Listen up to Mitchell Chadrow and grow or build your business
 Mitchell Chadrow Listenup Show Podcast has everything you need to startup grow and build that business.

Mitchell Chadrow Listenup Show Podcast is the only resource where I am an attorney, entrepreneur, advisor to startups and host of a startup podcast.
We know the importance of listening to other peoples stories.  These stories help motivate and provide practical resources.
Mitchell Chadrow helps you! We offer advise, help and solutions to startups, entrepreneurs, and business owners.  We provide entrepreneurial success stories and smarter resources so that you can balance business, family and life. 
signup
Subscribe to our Newsletter.
listenup
Listen to the podcast show.
resources
free tools to startup.

GROW YOUR STARTUPS SMARTER!
GROW A SMARTER ON-LINE BUSINESS 
Hi, I'm Mitchell Chadrow! I'm here to show you how to grow your startups smarter, execute your business goals that work well for you.
I overcame adversity at an early age by finding my own path and true passion. Through a journey to success in business, my greatest joys are spending time with my family and friends.
I am here to inspire, motivate, educate and share success stories. You can find my story here on my website - need help.
i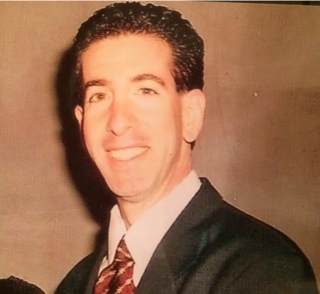 Mitchell Chadrow
Listenup Show Podcast Host
Michael VanErdewyk, CEO and Chairman of ReliaMax, discusses the intersection of Fintech and Insurtech on Mitchell Chadrow's Listenup Podcast Show 
ReliaMax CEO and Chairman, Michael VanErdewyk, recently appeared on Mitchell Chadrow's Listenup Podcast Show to discuss the rapid growth of the FinTech industry and how ReliaMax entered the Private Student Lending (PSL) space.
The cost of higher education in the U.S. has skyrocketed, surpassing $400 billion annually. As college tuition continues to increase, students and their families are left footing the $200 billion not covered by public funding sources, such as Federal Student Loans, Grants, and Scholarships.
All too often, families turn to financial solutions that cost significantly more than Private Student Loans. Paying for college with home equity or personal loans, 401k's, and credit cards, means wasting money on exorbitant interest rates, tax penalties, and fees not typically associated with PSLs.
ReliaMax is focused on providing innovative solutions to students and lenders that bridge the $200 billion gap. By leveraging more than 30 years' worth of historical PSL data acquired in the 2006 purchase of HEMAR from Sallie Mae, ReliaMax has developed underwriting, analytics, pricing, and default prevention strategies that drive revenue both internally and for clients.
As the first true Marketplace Platform offering borrower acquisition, origination, servicing, insurance*, and liquidity, ReliaMax continues to engage students and lenders with products and services developed for the next generation of borrowers. From building the first-of-its-kind mobile servicing app that enables borrowers to make loan payments and manage their PSL accounts directly from their mobile device, to being the only company in the world to insure Private Student Loans, ReliaMax remains a leading innovator in the FinTech and InsurTech spaces.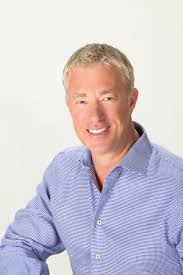 Michael VanErdewyk
Chairman and CEO Reliamax 
Listenup Interviews 50+
Every month I interview several new startups, entrepreneurs about their business and personal story and how they build their businesses, to live the life they want and create a family legacy.  You can learn how to grow your own businesses smarter and more efficient.  I enjoy learning about the guests, how they got started and the resources they used to startup and build their businesses smarter.
What are the startup tools & resources, to solve the complex matters of business, family, and life? It's a question that I and other members of the trusted community here have also asked.
Get weekly smarter tips to grow your business where I provide advice, education, and training.  Signup today and take your entrepreneurial spirit and business to the next level.
"Success - Doing what you want, with whom you want, how you want, when you want all while balancing business, family and life"
- Mitchell Chadrow
Listenup Show I Mitchell Chadrow talks with startups, entrepreneurs, business owners and others on building startups smarter several times a month!
Why Listenup? Whether you're a student, recent graduate, startup entrepreneur, career professional, an employee in transition or a successful business owner, or recent retiree, I want to help people just like you. I interview successful professionals, business leaders, entrepreneurs and find out the resources, tools, tactics, that they use to execute and implement their own personal and business goals. The guest's personal stories provide a roadmap of actionable
and executable steps and a wealth of wisdom to help you achieve your own business, family, and life goals and dreams. These stories also provide solutions, practical advice, and tips for everyday problems and issues.Startup now at mitchellchadrow.com