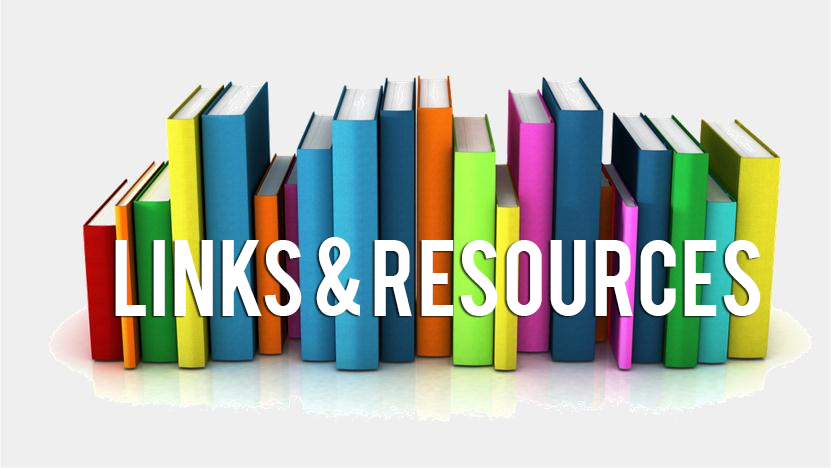 Resources
This page is where I share all the needed startup tools, productivity tips and growth strategies that I use (or have used) to grow my startup podcast show business.
Trusted disclaimer -a few of the links below are affiliate links, which means that if you purchase one of the tools using my link I will get a small commission (at no extra cost to you).
If you are a startup, entrepreneur or small business owner, these highly recommended resources can help you take things to the next level

.
For Hosting and Building Your Websites and Blogs
All of my niche websites are hosted on Hostgator. Why? Because they make it incredibly easy to get a new site up and running with their one-click automatic WordPress Blog installation.
You can use your Hostgator account to host multiple domains—no need to pay more for hosting when you're ready to start another website. Also, they provide outstanding customer service. Phone is best, they are happy to talk direct.
I highly recommend using Hostgator for your first website, and you can get started now at $2.75/month, which is an exclusive Listenup Show reader deal!
Use Images to Enhance Your Blog Posts
FIND AND USE IMAGES ON YOUR BLOG
Know what images you should use on your website. I use Canva and Unsplash from the internet and use it—so take a look! Worry-less, stay free and educate yourself here.

UNSPLASH
This is where I purchase royalty-free images that I use on my sites. There's never a shortage of really great images to choose from.
GSuite Cloud Services
GSuite – Gmail, Docs, Drive, and Calendar for business.
Email @yourcompany.com
Send professional email from your business web address (you@yourcompany.com) and create group mailing lists like sales@yourcompany.com.
All the storage you need
Start with 30GB of online storage per user. Upgrade to our unlimited storage plan for $10 per user per month.
24/7 live support
Call or email Google support to get help from a live person whenever you need it. You can also find fast answers online in our help center.
Advanced admin controls
Add and remove users, set up groups, and add security options like 2-step verification and single-sign-on (SSO), all from one centralized admin console.
.Mobile device management
Keep your company data secure with device management that allows you to easily locate devices, require passwords, and erase data if needed.
Easy data migration
Use our free migration tools to import old emails from legacy systems like IBM Notes or Microsoft Exchange. If you need help, just give us a call..
.
StartupsSmarter!
Growing your startups smarter
Hello, my name is Mitchell Chadrow. I'm a husband, father to two beautiful girls, and my clients have come to know me as a trusted advisor so I can help them start up smarter in business, family, and life.
Every other Wednesday I share an in-depth post that will help you grow your startup business smarter.
I'll share the exact steps I and my podcast show guests took to start up business the smart way and how to win at entrepreneurship each day.
Self-employment, starting a business is an amazing way to empower yourself and balance business, family, and life, but no quick fix exists to reach success. I know the Aesop story of The Tortoise and the Hare and believe it takes time and great effort to succeed in business but over time you can reach your goals.
Join an exclusive group of startups, entrepreneurs and business owners who believe in slow and steady wins the race and growing their business the smarter way.
Free ebook!
'Smarter, Easy, Success Tips for the Startup Entrepreneur'
Easily sign up to receive my weekly newsletter full of actionable startup tips.
Fast focus on the smarter actionable tips.
Listen up to key expert industry podcast interviews.
Get top information and offers.
Make the Startups Smarter Expert
Your Startups Smarter Expert!.
Bookmark this podcast
To bookmark this podcast site, press the "Ctrl" and "D" keys on your Windows keyboard, or "Command" + "D" for Mac.
You want to startup a business, now you can with premium resources!
So why not just take that next step?
Hey there, you know me from the Listen Up Podcast, the Mitchell Chadrow Show. You can use my help and I am here for you and your family. It would be great to hear from you so that I know your specific situation and circumstances. Just let me know and submit your question below.
I'm an entrepreneur, trusted advisor and have been an attorney and banker for over 20 years. My new goal is to help young entrepreneurs, startups, families transitioning from working for someone else to working for themselves and recent retirees transitioning to the new economy.
Sure entrepreneurs face challenges but I believe entrepreneurship can lead to a better business, family and life balance. For me the goal has always been financial independence, having more control over my time, creating a great business that provides me with satisfied work which also helps me with a much happier family and life balance. (If this type of balance gives you the same terrific feelings of goodness, it would be great to help you and your family reach these goals!)
Today I'm attempting to provide entrepreneurs, business owners, new startups and those transitioning to self-employment balance their business, family and life in a much better, easier way for those like you by providing my help, advice and premium resources and guidance.
I believe entrepreneurship is the right business decision for work in this new new economy. My passion and goal will be to help 1,000 business minded people become entrepreneurs over the next 3 years.
So why not start your business and learn how to balance business, family and life for you and the people you care about and count on you? I want to hear back from you so please provide as much detail as you can! Submit your follow up below.
Thank you in advance for allowing me to help you and your family!
Mitchell
mitchell@mitchellchadrow.com