Startups

Smarter!
Growing your startups smarter
Welcome, Trusted Friends!
I'm so glad you found my site!  Here you'll find a ton of great ideas for your practice, business or family situation.  Check out my most popular materials, stay connected right here for additional premium offers!
I once found it hard to balance school, career, family and starting a business – it doesn't have to be hard balancing it all!
I had to startup lean, resourceful, educate myself, be frugal and self-reliant totally out for myself and necessity. It's been a real destination over these 20 years to fully embrace the startup entrepreneur because I didn't have support just myself.
You know what boosts your self-reliance to becoming a startup entrepreneur? When you Listenup to stories about people who once felt like you and found a way to startup for themselves!
That's why I launched the new Listenup Show Startup Entrepreneur Podcast.
I have a mantra . . . I am passionate about when I hear and Listenup to all those stories, achievements, possibilities, goals and yes dreams from others you start believing in all of them for yourself! It's true!
I'm releasing stories weekly about people just like you who made the transition from student, intern, career professional, retiree to startup entrepreneur with the help of the Listenup Show and Mitchell Chadrow for the New New Economy.
I know that I will not let myself down or you my trusted friends – I am now prepared to Go Start MitchellChadrow.com and the ListenUp Podcast Show.
Each of us is the leaders of our own business family and life. Each of us is exploring who we are and want to achieve and create the best in this life. The true leader has always been there for all these years but now it's really going to come out so that I can now use it to help many many people. This is going to be a great life journey and I am excited to see how it unfolds and where it leads. So come with me my trusted friends. You are all now part of my business family and life.
I truly hope that you find this, if not all of the upcoming shows I create, helpful to you and motivational and a means to guide and direct your own business, family and life goals and dreams you have always had and now you just need to take action and execute on that plan. If you see the value in this and other podcasts and the advice care and help we're trying to provide you and your family at MitchellChadrow.com and the ListenUp podcast show then
to listenup to this the first show mitchellchadrow.com/listenupshow

Featured Podcast Posts
2017-1-11
[stevebazemore.com] – 9 Podcasts for a better you in 2017


Free ebook!
'Smarter, Easy, Success Tips for the Startup Entrepreneur'
Easily sign up to receive my weekly newsletter full of actionable startup tips.
Fast focus on the smarter actionable tips.
Listen up to key expert industry podcast interviews.
Get top information and offers.
Make the Startups Smarter Expert
Your Startups Smarter Expert!.

Castbox Podcasts & Radio Unlimited Free One Stop Shop
Who is Castbox – Castbox is the product of a small startup team founded by xGoogler from App Genie in 2016. All of Castbox's team members come from top tier internet companies with years of vertical experience.
Castbox Vision Audio Aggregation Platform + Audio Recommendation System + Audio Generation Center
CastBox's Achievement
Castbox provides global audiences with the best fitting audio, making information more accessible for daily playback scenarios like commuting, sports, chores and more.
Achieved Within 2 Months:
User Experience: Better than a 3-year old competitor
Day 1 Retention: Increased from 5% to 67%
Featured by Google Play Official Editor in 135 countries
Achieved Within 10 Months:
Installs: More than 3 million
Daily Active Users: More than 500k
Average time spent: More than 2 hours/day
https://castbox.fm/

A large directory of internet radios
myTuner has over 35000 radio online stations in 120 countries and counting. Don't miss out on the chance to be part of our radio community from all over the globe. Our database is built from information provided by users and broadcasters.
Enjoy myTuner Radio on Windows and Mac desktop computers, as well as on smartphones and tablets. 3 billion compatible devices worldwide.
Find out what's new and what's hot. Indulge
your passion for music by discovering radio
stations from all over the world.
Use your Apple TV, your fashionable watch or streaming device to control myTuner Radio in a brand new way! Supports Apple Watch and Google Wearables.

For broadcasters
List your radio on myTuner and get visibility of millions of passionate listeners from all over the world.
For listeners
Listen to 35000 internet radio stations and 1 million podcasts from all over the world.
More than 1 million podcasts
We love a good podcasts. And with such a varied selection, podcast lovers will have a lot to choose from. If your not one, you will definitely surrender to the interesting and diverse selection we have to offer you. Plus, you can check the top podcasts per country and discover new podcast trends.
Widen your experience
Share the stations you're listening to with your friends through social networks.
Discover the best-selling songs in 120 countries
Who said you can't have it all? With myTuner you have it all in one app ‐ a vast list of radio stations, tops (that let you know the music hits in any country and listen to a sample of it) and interesting and cool podcasts waiting to be discovered!
Broadcast your content to myTuner's global audience, with over 4 million monthly active users.
Mytuner was born in 2011 and have more then 25 million historical downloads. Each user on average listens to 5 hours a month of Radio and so we redirect more then 80 millions radio sessions a month to our broadcasters.
myTuner is a directory of the best online radio stations and podcasts in more than 180 different countries. We make it easier for listeners to connect to a specific radio, but we also suggest radio stations and podcasts to users, based on the users listening behavior.
It works like your car audio system, since you can easily browse for different free and open radio stations that you know and like, or find new ones that have content that might interest you.
We do not stream content from the radio or change the audio signal. We just supply the right web links of a radio station's stream to users and they can connect themselves directly to the station. Radio stations will have on their servers all the data related to each specific user, like any other web session on their open signal.
The directory is growing and changing every day based on user generated content, broadcasters' contacts, as well as our own editorial reviewers that filter the content generated.
We are contacted by hundreds of radio stations on a daily basis, that want to create or improve their records in our directory. Once a radio has its access code they can edit their info themselves on our website in a self-service way, or they can just contact our team to help on the process.
Our algorithms allow us to understand what the listeners like, so we can propose relevant new content. It also allows us to understand what songs were listened, so we can build ranks of the most listened songs per genre and country. In fact, myTuner is probably the most accurate method of knowing which are the most popular songs rising to the top positions of the charts per country based on what people really listened on the radio.
We also make sure and invest heavily in making myTuner available in the broadest possible types of devices, in which a user might be interested in listening to the radio. That being said, myTuner can be found in:
– Smartphones and tablets (iOS, Android, Windows Phone);
– Desktop computers (via web browsers or native apps in macOS and Windows 10);
– Smart watches (Apple Watch and Android Wear);
– Smart TVs (Apple TV and Android TV);
– Connected cars;
– Some experimental new types of devices, like VR, Robots and Smart Appliances;
By being listed you will:
– Get worldwide exposure thanks to our audience. We have over 4 million active users a month that listen to 5 hours of radio on average;
– Generate higher ad revenue;
– Get vital statistics on listeners' profile;

Pod fanatic Listenup Show
Discover your next favorite podcast on Podfanatic.

Player FM – Listenup Show Startup Entrepreneur Podcast
Play FM Internet Radio – Play epic talk shows anywhere, anytime.
Player FM is the multi-platform podcast app that helps you find shows on the topics you care about and play them at your convenience, even when you're offline.
"Player FM guides you to smart, interesting podcasts"
Lifehacker
One account, many interfaces
Manage and play your podcasts on both web and phone. Fling to your TV with Chromecast, launch shows from your wrist with Android Wear, and soon you can enjoy your car ride with Android Auto (under review). iPhone will be launched later too.
"Player FM makes podcasts cool again"
GigaOm
Fresh recommendations
Player FM has built a curated catalog with over 500 niche topics to make sure you always have something to play. Follow Downton Abbey, Learning Chinese, or Pop Culture and receive fresh recommendations every day.
Right from the start, I found the experience of using Player FM enjoyable. I'm actually rather surprised this app is free."
Tested
Free forever
The app costs nothing to install, is free of ads, and uses minimal permissions. Use it as long as you want and you can upgrade to our Gold plan, launching later this year, for extra goodies including sync of play position and history. (Trial mode is already available until Gold plan launches.) You'll never have to worry about paying for upgrades or separate versions for new devices.
IOS (iPhone, iPad, and iPod)
Mac and Windows


To subscribe, select the "Subscribe on iTunes" button above.
IOS (Google Play)
Android
To subscribe, select the "Subscribe on Google Play" button above.
IOS (Stitcher)
Stitcher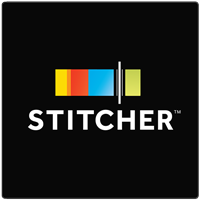 To subscribe, select the "Subscribe on Stitcher" button above.
IOS (TuneIn)
Tunein

To subscribe, select the "Subscribe on Tunein" button above.
IOS (Subscribe via Email)
Email Show
To subscribe, select the "Subscribe by Email" button above.
Google's Feedburner
To subscribe, select the "Subscribe on Google's Feedburner logo" button above.
Android and Amazon Fire
To subscribe, select the "Subscribe on Feedly logo" button above.
Your favorite application
Copy the address found in the box above and paste into your favorite podcast application or news reader.
Bookmark this podcast

To bookmark this podcast site, press the "Ctrl" and "D" keys on your Windows keyboard, or "Command" + "D" for Mac.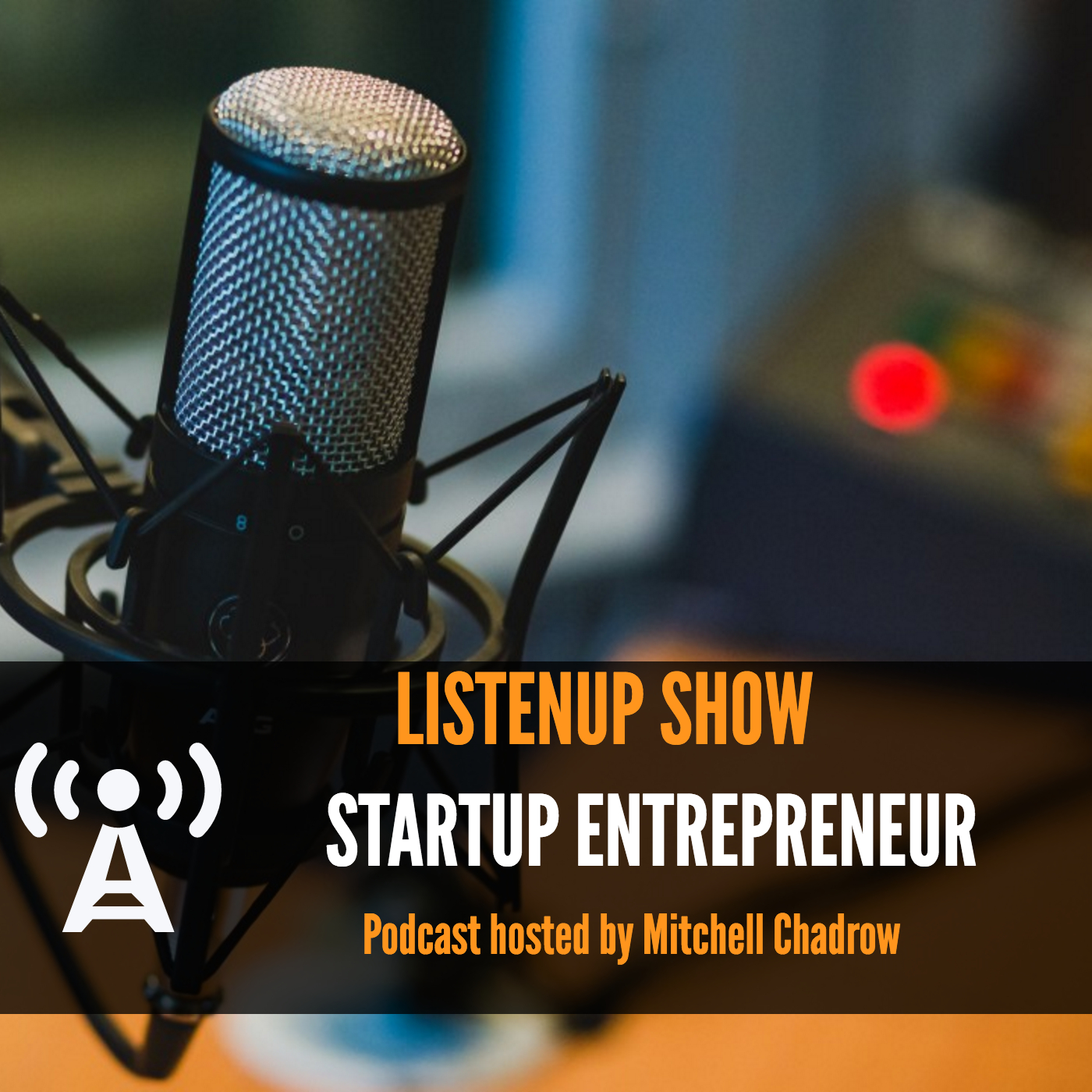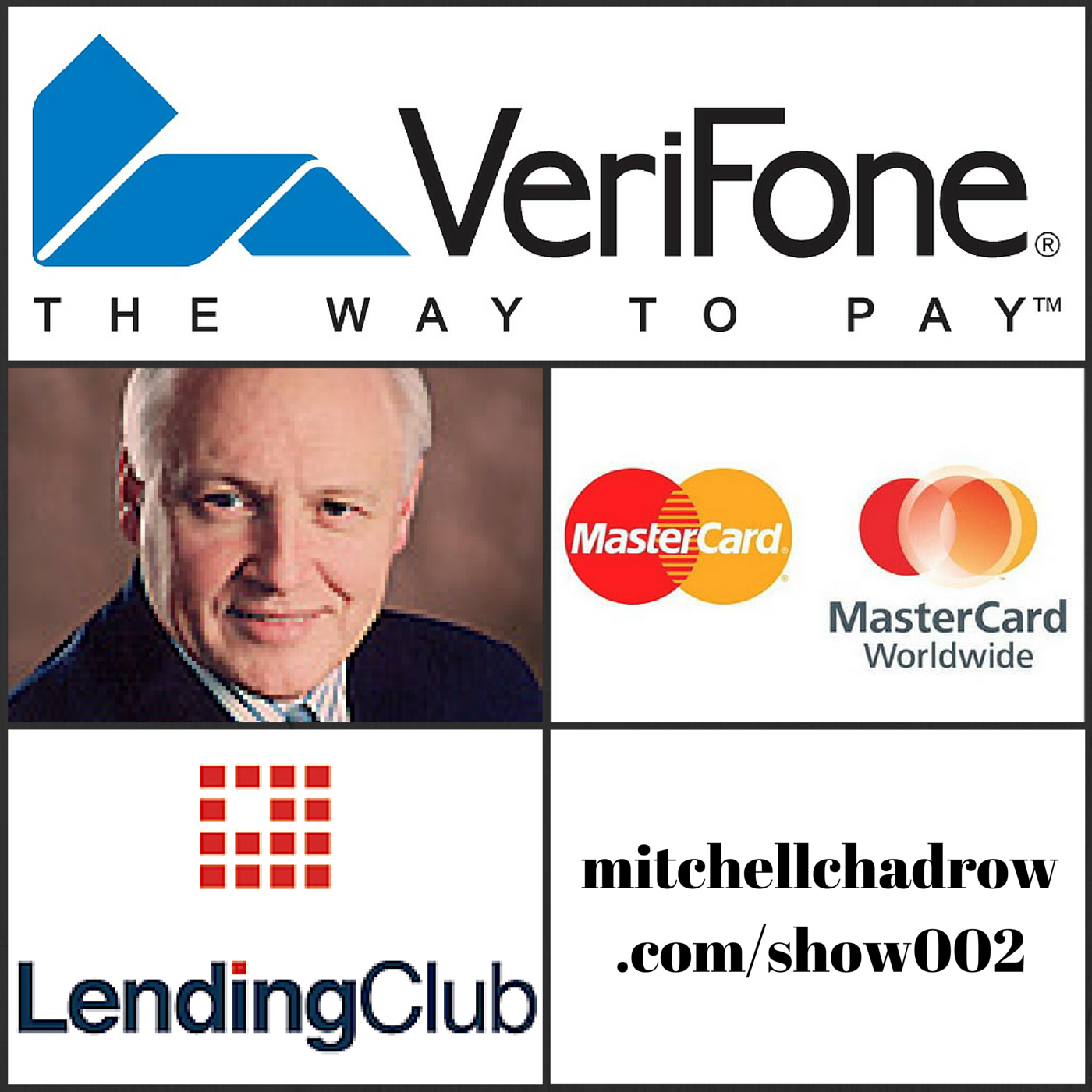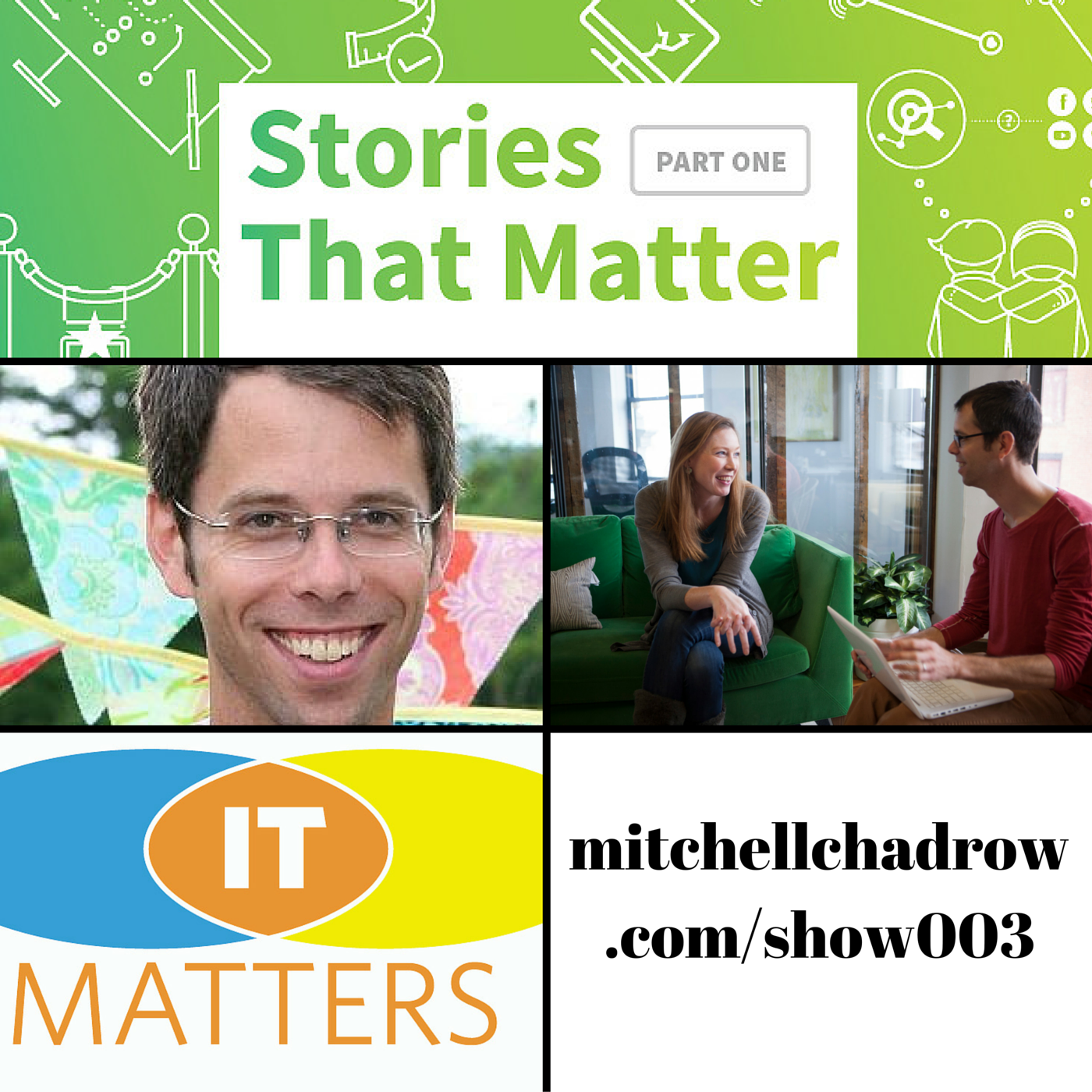 Startups

Smarter!
Doing your startups smarter